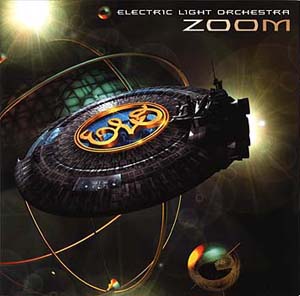 A number of rare Electric Light Orchestra and Jeff Lynne recordings have found a new home on Frontiers Records, the label that recently released new albums by both Lynne and his most famous musical endeavor, ELO.
The releases are ELO's Zoom, a 2001 release which has been unavailable for over ten years and which features appearances by Beatles George Harrison and Ringo Starr; Lynne's 1990 solo debut Armchair Theatre (Harrison shows up there too); and Electric Live Orchestra Live, which chronicles the first date of the Zoom tour at Los Angeles' CBS Television City, originally released as a DVD.
Each release includes additional tracks, with Live really upping the ante with four tracks that weren't on the original DVD release as well as two new unreleased studio tracks, "Out of Luck" and "Cold Feet."
Last year Frontiers released ELO's Mr. Blue Sky: The Very Best of Electric Light Orchestra and Lynne's Long Wave. Both albums were essentially covers: the former featuring brand new recordings of ELO classics, and the latter comprised of tracks that Lynne loved in his formative years in Birmingham, UK.
All three new re-releases will be available on April 19, 2013 in Europe and April 23 in North America.